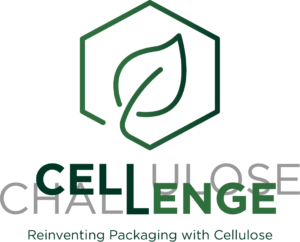 The Cellulose Valley Chair is launching CELLENGE, a student challenge to design innovative cellulose-based packaging. To take part, fill in the registration form and send your application before June 15, 2024.
CELLENGE: Designing innovative eco-friendly packaging
The CELLENGE competition is open to all students enrolled in a French engineering school or university in the fields of chemistry, materials, processes, design and/or packaging. The aim is to work as a team to design a recyclable packaging made from at least 80% cellulose. The aim is to propose an eco-responsible alternative to existing primary packaging that no longer complies with current environmental legislation or is over-packaged.
The winning team will receive :
1 000 €
A time of exchange with one or more of the Chair's industrial partners 
Participation at a one day community meetings at the Cellulose Valley Chair
Working in teams of 2 to 10 people, participants must pool their skills to come up with an innovative solution that meets technical and practical needs, and has the mechanical and barrier properties required for the applications in question. To achieve this, a functional prototype must be produced. The competition is based on the candidates' autonomy and ability to bring a project to fruition. Cellulose Valley offers support in the form of two remote meetings for the duration of the project. 
The application must include the following documents: 
A digital poster

A video of approximately 5 minutes

A report of no more than 10 pages: introduction, motivations, materials, methods, tests (if any), life-cycle analysis (if possible).

 
How to register : 
Have a team of 2 to 10 people
For each member: Have a student card from a French establishment
Be a student at an engineering school or university specializing in chemistry, materials, packaging, process engineering or design (members may come from different institutions).
Have obtained the BAC
To register for the challenge, download and fill in this document,and send it via the form below. The student cards for all team members must be sent. Applications must be submitted before June 15, 2024. The contact e-mail address will be sent to you after registration.  
By registering, you accept the rules of the challenge..